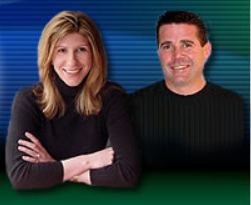 Worldprofit's CEO George Kosch
& President Sandi Hunter... 

Have An Offer For YOU!
A TURN KEY BUSINESS FOR LIFE!
As the OWNERS of Worldprofit it gives us the ability to GIVE you
these incredible bonuses BELOW just for checking us out!
Act now for our Special Offers and Bonuses - It's our way of saying thank you for checking us out.